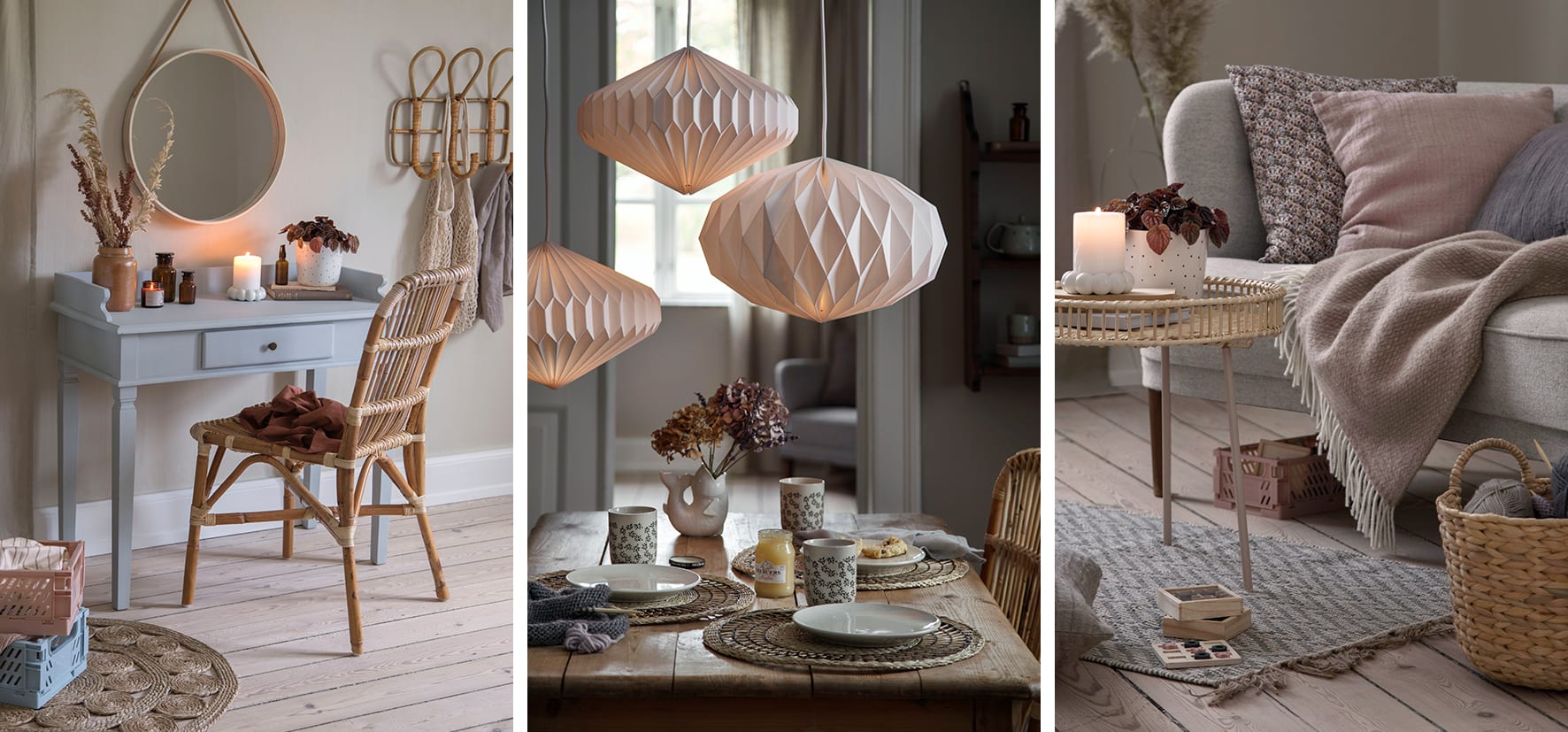 Hygge is a feeling you cannot translate
Thursday 30 January 2020 Søstrene Grene launches a new lifestyle collection which is the epitome of 'Hygge'. Inspiration for the collection is found in Anna and Clara's definition of hygge, which is one of Søstrene Grene's six core values.
With the new collection, Søstrene Grene wishes to inspire people all over the world to invite hygge into their lives, whether it being moments with oneself or moments shared with dear ones.
To Anna and Clara hygge is a state of happiness, contentment and warmth. A feeling of belonging in the moment. Because, when you experience hygge, you preserve the good moment. You notice all the positive qualities which gives a wonderful feeling of being alive. What is hygge to you?
Discover the new lifestyle collection
The new lifestyle collection includes furniture and interior in natural materials which can contribute with a warm feeling in the home decoration. Textiles in calm colours and wonderful qualities such as cotton, wool, and linen add to the atmosphere. Beautiful lamps of paper create the right light wherein hygge can take place. Furthermore, one can also find candles, FSC-certified boardgames, knitting, and much more. All contributing to the personal recipe for hygge.
If you need a password for the image bank, please send us an e-mail at pr@sostrenegrene.com.