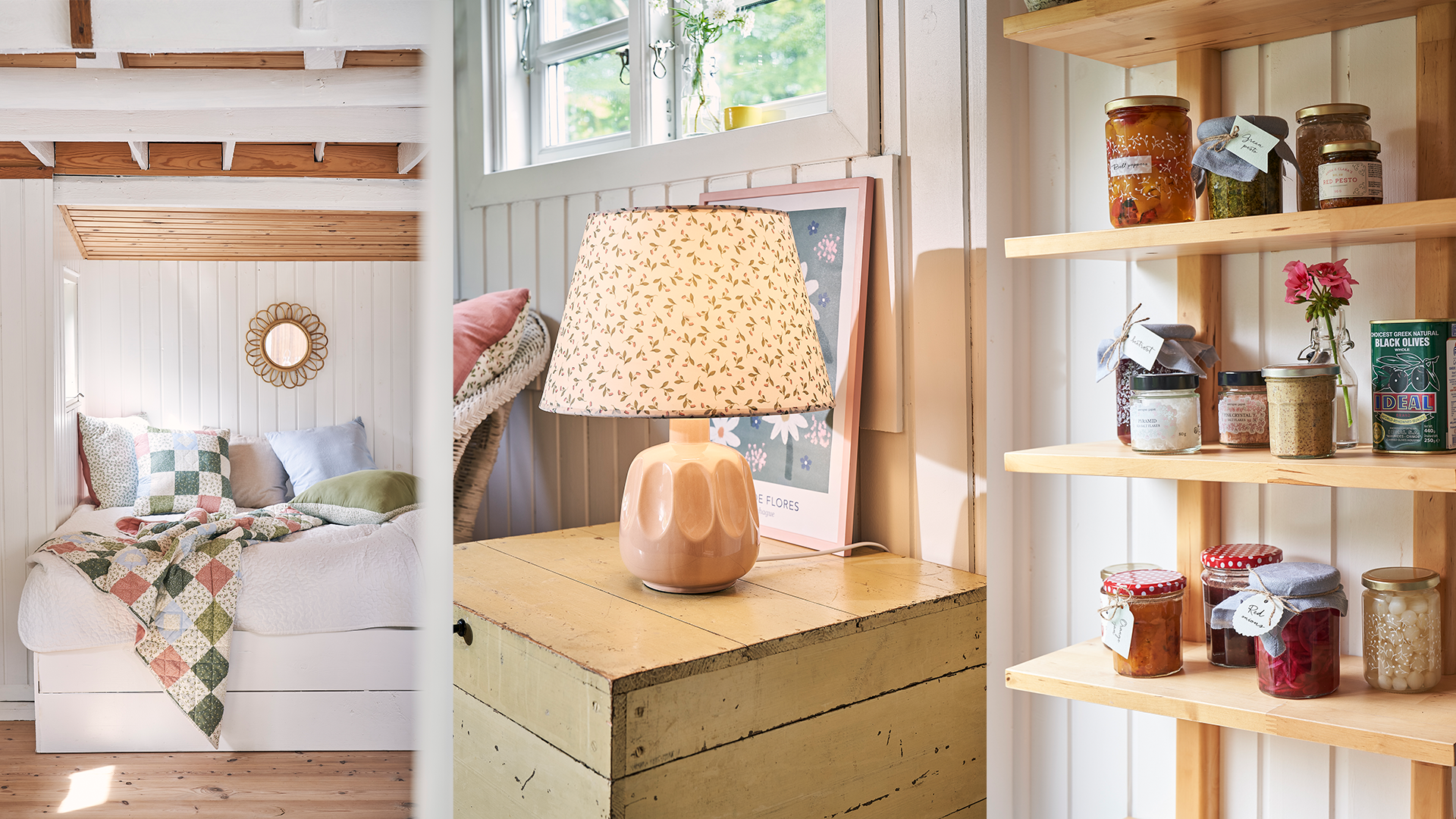 Søstrene Grene delivers inspiration for decoration and use of the allotment garden and summer cottage.
Summer is finally here and if you are spending the summer in your home country, Søstrene Grene offers a selection of new products for interior decoration both inside and outside and for summer cooking.
If you are one of the lucky ones who has an allotment garden, the retail chain presents a wealth of products for pickling homegrown vegetables, outdoor serving, and necessities for the perfect pizza night under the open skies. Here, you will find a pizza stone, pizza spade along with a new pizza cutter, which makes sure to divide the slices with a snap.
The warm summer nights in the garden can be lit up by Søstrene Grene's new fabric lantern, while the elegant table lamp can beautify the time spent indoors. Amongst the interior products, you will find a stunning and simple stool, a practical side table on wheels and lovely ceramic candleholders, vases, and jars.
All this in a size that fits into the small summer or allotment garden cottage. But in case you'd like to store some bits, there is a gorgeous basket and coated canvas storing bags with zipper and summer prints for this purpose.
The coat rack and shelf in rattan manifest the feeling of summer nostalgia. Together with the quilted, new patchwork pillows and plaids, your summer residence too can ooze of retro cottage style – and no one will judge you if you let these move permanently into your home.
Decorate this summer with Søstrene Grene's new selection. Find more in the image bank: Allotment garden 2022 – Søstrene Grene's Press Site (sostrenegrene.com)
The products will be delivered to stores and online over two weeks, where the first half will be available for sale from Thursday 7 July and the second half from Thursday 14 July and while stock lasts.