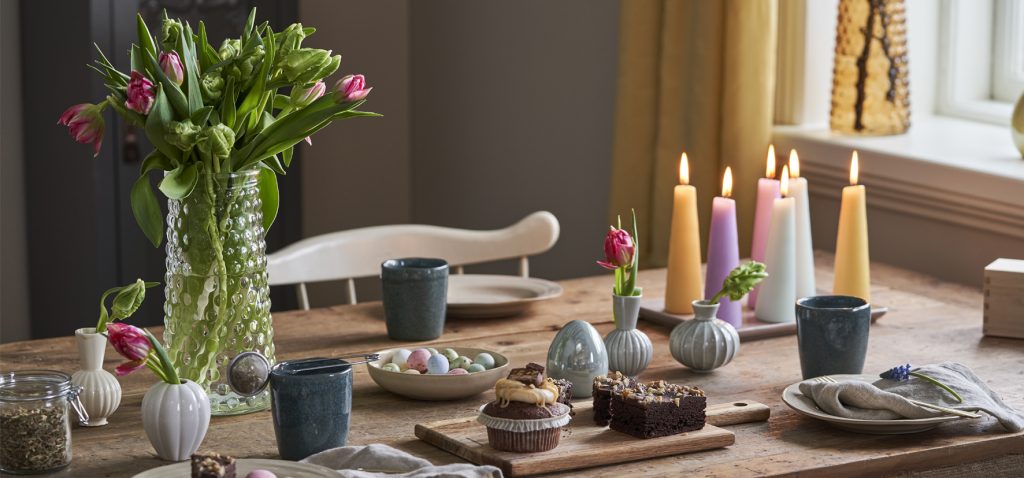 On Thursday 25 February, this year's Easter novelties launches at Søstrene Grene. Discover the Easter decorations that, amongst other things, include colourful eggs, lovely ornaments, fine linen napkins and creative DIY projects.
Anna and Clara suggest that you make this year's Easter season filled with moments of 'hygge' and thus they present a selection of the finest Easter products for embracing the season and bringing 'hygge' into the home.
Decorate the home with the sisters' broad selection of beautiful decorations and ornaments for the season or create a fun Easter egg hunt in the garden with the sisters' Easter eggs that can keep sweets for children and adults alike.
Let the special ambiance of the Easter captivate the home with the sisters' inspiring selection.
The novelties are available from Thursday 25 February 2021. Please notice that certain products will only be available in the physical stores.
Please note that the press material may be published from the day before, 24 February 2021.