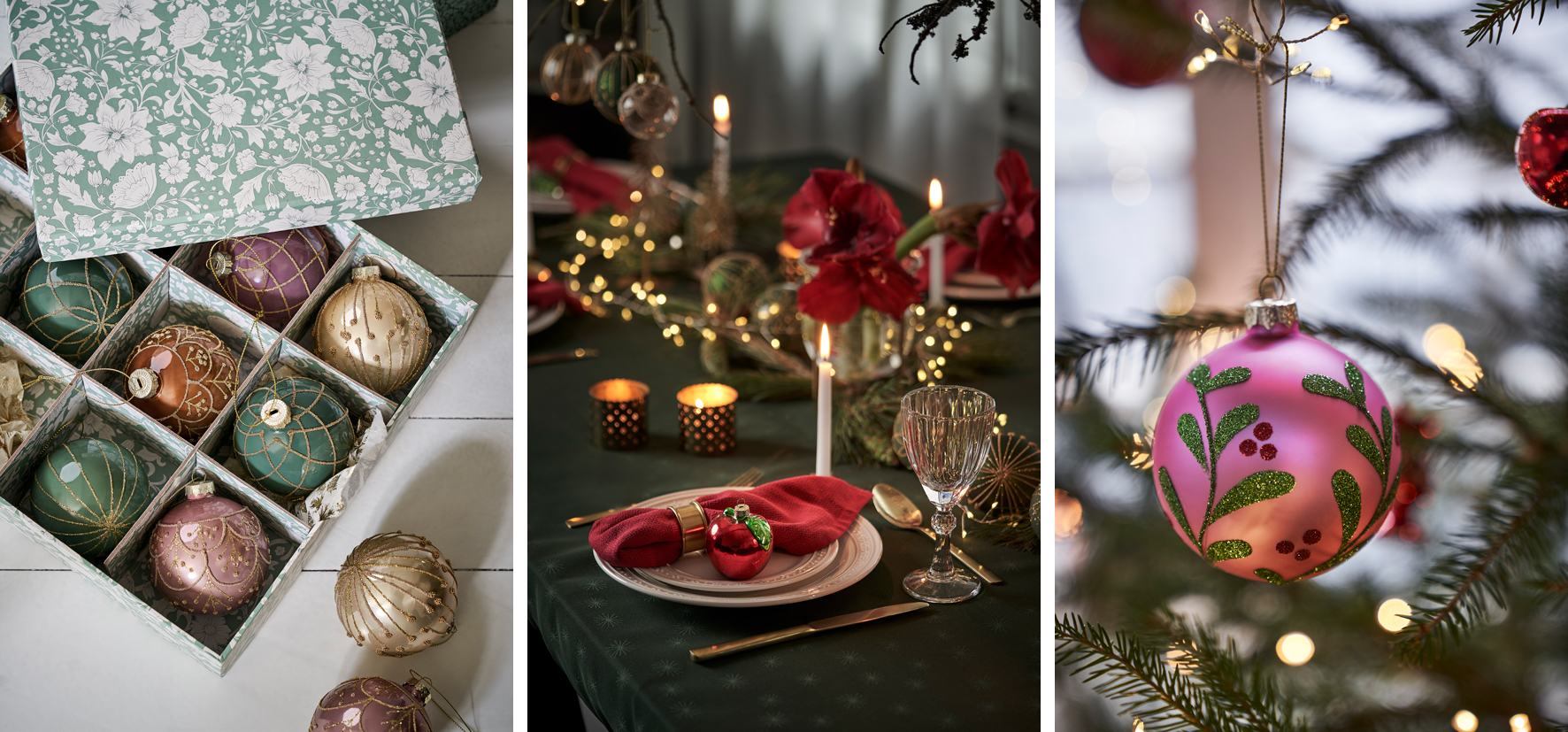 Find inspiration to decorate for memorable Christmas days with Søstrene Grene's new Christmas collection. Discover the new collection, which includes everything for setting a festive table for everyday meals or cosy gatherings, as well as Christmas baubles and ornaments for a shining Christmas tree.
The sisters now present a new Christmas collection, which, with a wealth of decoration for both the Christmas tree and the Christmas table, invites the Christmas spirit inside. The new collection includes both shiny Christmas baubles in classic shapes and colours, quirky ornaments of glass as well as soft ornaments made of felt and wool.
Infuse this year's Christmas table with the spirit of Christmas using decorations inspired by nature's red and green hues. For the Christmas table a new selection with everything from bowls and tableware, as well as soft textiles in classic Christmas colours are presented.
NOVELTIES IN STORES AND ONLINE EVERY WEEK
Søstrene Grene presents new Christmas articles every week both in stores and at www.sostrenegrene.com. And with the sisters' online universe, it is also possible to explore Christmas favourites from home.
The shown Christmas novelties will launch in stores and online 18 November 2021.
All products are available for sale while stocks last.
Please note that some products may be delayed due to the corona pandemic.
For enquiries regarding specific products, please contact Søstrene Grene's PR team at pr@sostrenegrene.com.
The press material can be published from 4 November 2021.
THE CHRISTMAS TREE WITH ALL IT'S DECORATIONS
Decorate the Christmas tree with new and old, classic, and quirky ornaments, side by side.
Explore the sisters' broad selection of Christmas baubles and ornaments with both classic
and quirky shapes and colours.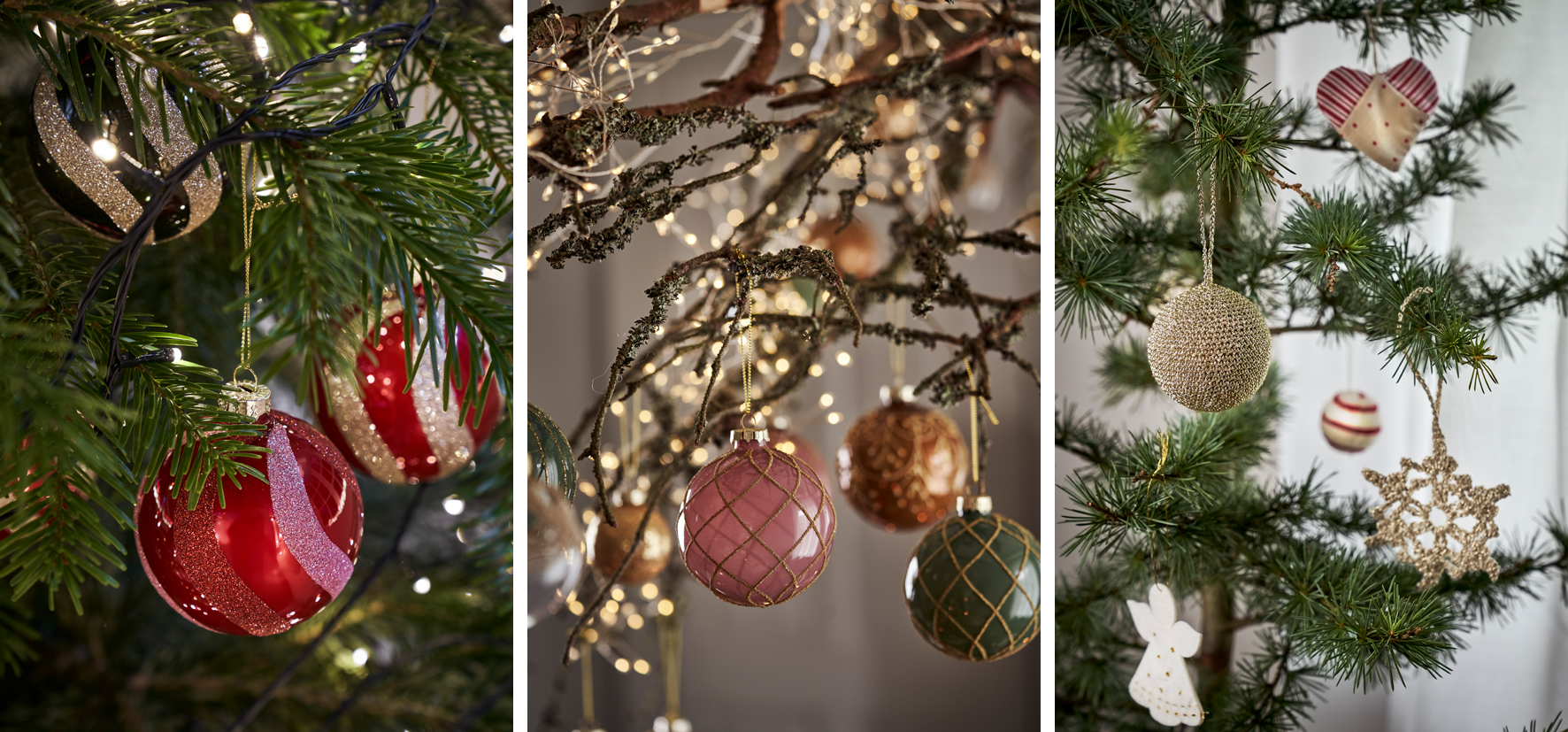 Christmas baubles. Glass. Ø: 8 cm. Price per item €2.78.
BRING 'HYGGE' TO THE CHRISTMAS TABLE
Invite your guest, let Christmas be blessed. Let this year's Christmas table shine with
Christmas spirit with the sisters' decorations and tableware.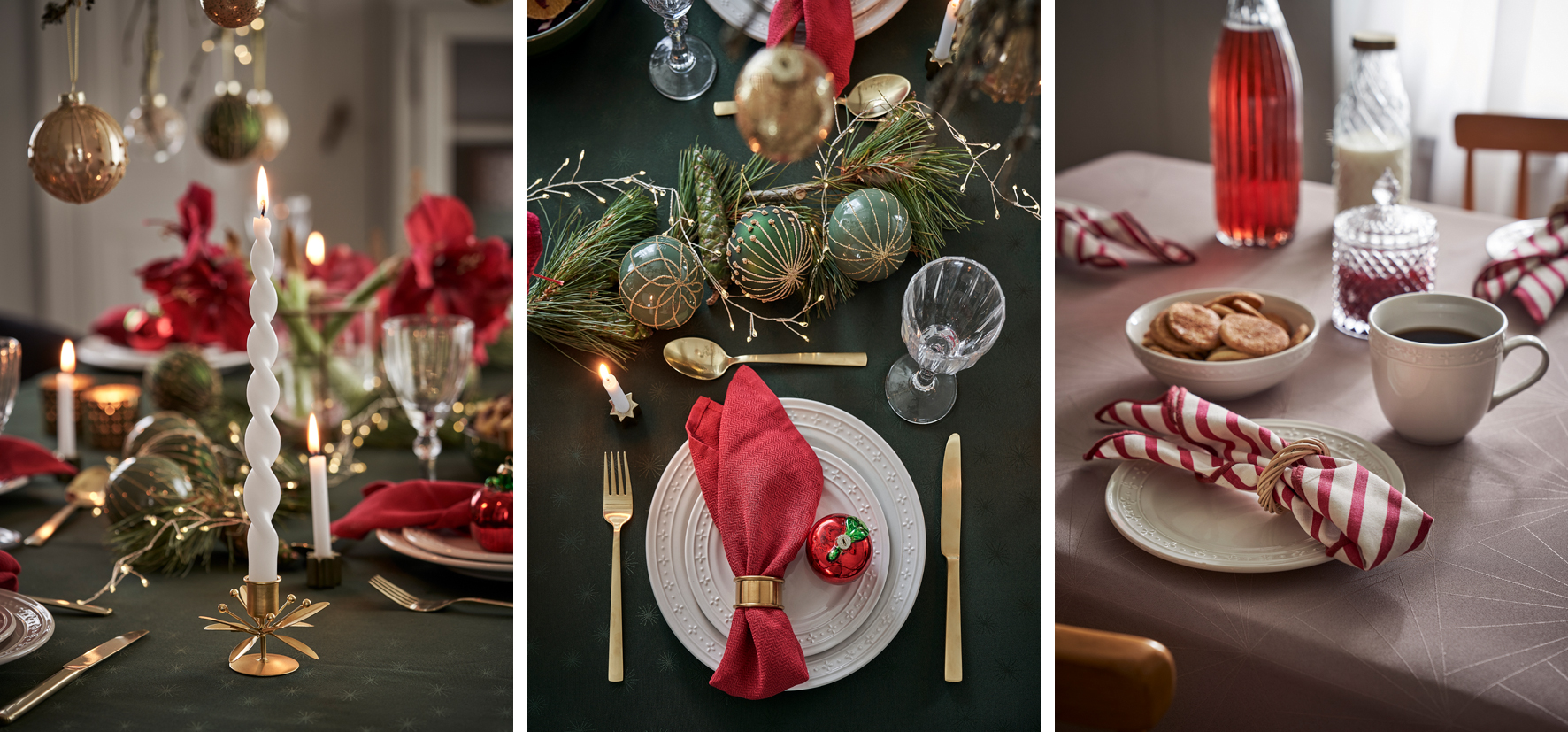 Candleholder. Iron. Price per item €3.78.
EXPERIENCE MORE IN THE PRESS MATERIAL
Find press photos, product specifications and prices through the link:
https://press.sostrenegrene.com/download/image-bank-christmas-at-sostrene-grene-2021-for-the-christmas-tree-christmas-table-and-this-years-christmas-baking/
If you need a password for the image bank or further information about any of the products, you are more than welcome to contact us at pr@sostrenegrene.com
Please note that the press material can be published from 4 November 2021.