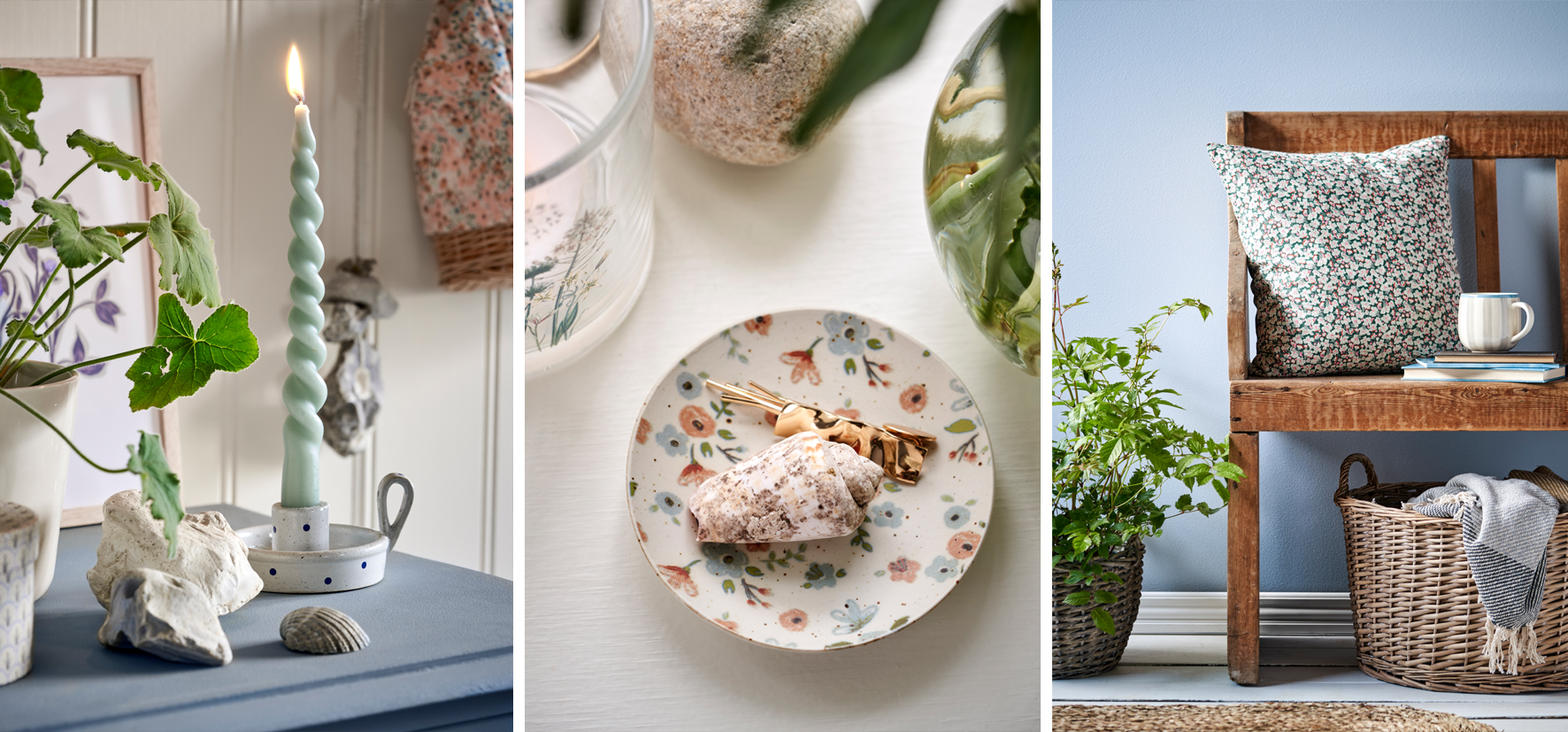 At the beach house, life often revolves around slow living. Inspired by the nature that surrounds us, Søstrene Grene presents a series of novelties on 24 June 2021, all of which contribute with a touch of the special beach house atmosphere.
For many, the beach house composes a haven where calm descends, and life is lived slowly and in commune with nature. Inspired by the special atmosphere of the beach house, Søstrene Grene presents a series of novelties in natural materials and colours on 24 June 2021.
The novelties include, amongst other things, soft blankets and cushions, decorative baskets and boxes as well as stoneware tableware, porcelain flowerpots, candleholders and candles.
You can also discover a new selection of smaller furniture, including a pouffe with a wonderful, wicker exterior and a practical shelf with a drawer made of FSC®-certified pinewood. The certification means that you can be sure that the wood has been harvested to benefit communities, wildlife, and the environment.
The inspiration for the colour composition is found in the blue colours of the sea and the sky united with delicate, yellow shades inspired by the sandy dunes.
Get inspired to let the calm beach house atmosphere into the home with the sisters' upcoming novelties. Learn more in the image bank: https://press.sostrenegrene.com/download/imagebank-create-a-beach-house-atmosphere-2021/
The shown products are available in stores and online on the webshop from Thursday 24 June 2021. All products are available, while stocks last.