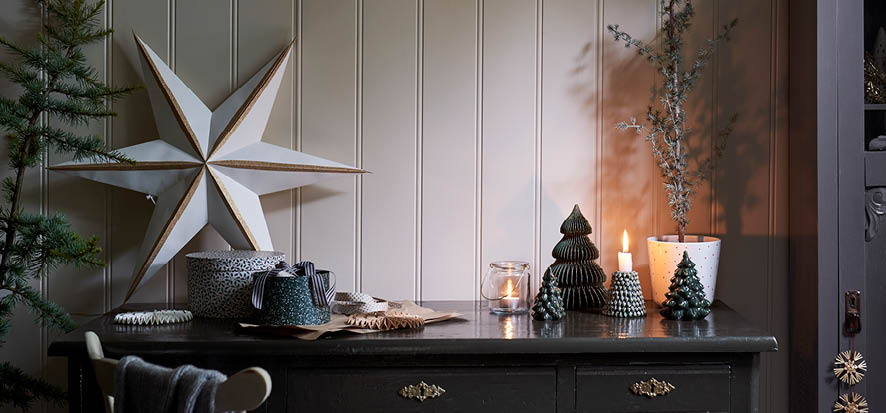 Discover a selection of this year's Christmas products at Søstrene Grene which true to tradition include ornaments and decorations made from natural materials, inspiration for your Christmas baking and ideas for Advent calendar gifts as well as paper for wrapping your presents with care.
Soon, the cosiest season of them all is knocking on our doors, and this year Anna and Clara invite you to explore the Christmas novelties, from where the inspiration is found in the nostalgic Christmas high up north.
Like every other year, Christmas with the two sisters includes a wealth of products for everything that Christmas at home offers. Every week all year round, novelties can be found in the sisters' stores and at www.sostrenegrene.com. Every week until Christmas you will thus experience new Christmas articles in the sisters' stores.
This year's Advent calendar and Christmas gifts can be wrapped with care for the environment and the receiver. Søstrene Grene's wrapping paper is FSC®-certified which guarantees that the products are responsibly produced and comes from sustainably driven forests.
With the sisters' new online universe at www.sostrenegrene.com, it is now also even easier to explore this year's Christmas decorations, Advent calendar gifts and wrapping articles at home before visiting the store.
The Christmas novelties shown in the press material will be available from respectively 22 October and 19 November 2020. The date is evident from the title of each image file in the image banks. All products are available for sale while stocks last.
Please note that the press material may be published from 1 October 2020.
With the wish of a Merry Christmas.
SPLENDID CHRISTMAS DECORATIONS
Experience this year's Christmas decorations in natural materials like porcelain, ceramic and paper – all inspired by the sisters' Nordic origin and the nostalgic icons of Christmas.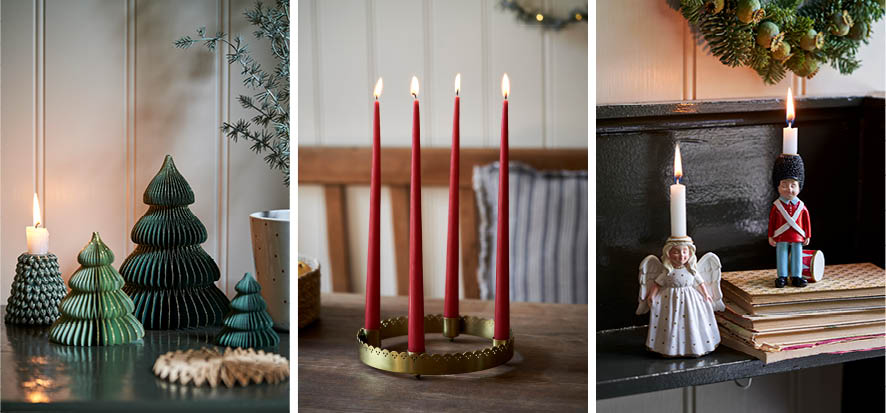 Candleholder with angel or tin soldier. 11,5 cm. Available in three variants. Price per item €5.58
EVERYTHING FOR THIS YEAR'S ADVENT CALENDAR GIFTS
Also this year, Anna and Clara invite you to explore a world of ideas for this year's Advent calendar gifts in every price range, to help sweeten the lengthy waiting time before Christmas for the dear little ones.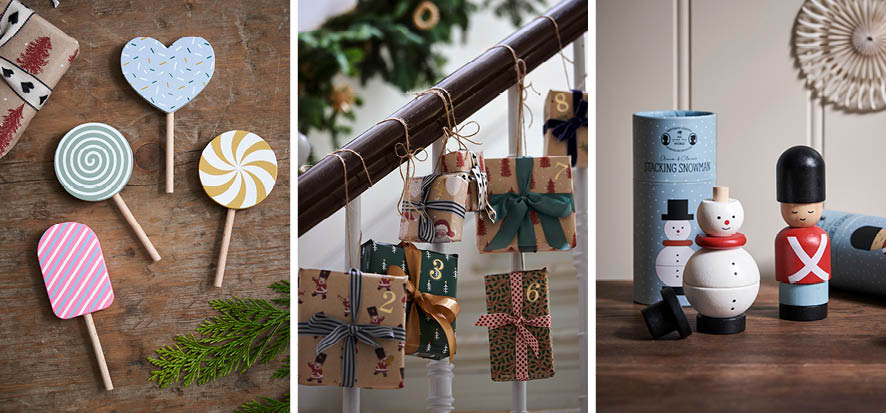 Advent calendar gifts. Prices from €0.85 to €8.05
TASTEFUL CHRISTMAS BAKING FOR EVERYONE
In keeping with tradition, Christmas at Søstrene Grene also offers everything for this year's Christmas baking. Explore tools and accessories for baking, decorating and storing baked goods, including the sisters' classic biscuit tin. This year, Anna and Clara also introduce baking tools made specifically for children and a stool made by FSC-certified wood, so that the little ones can help baking.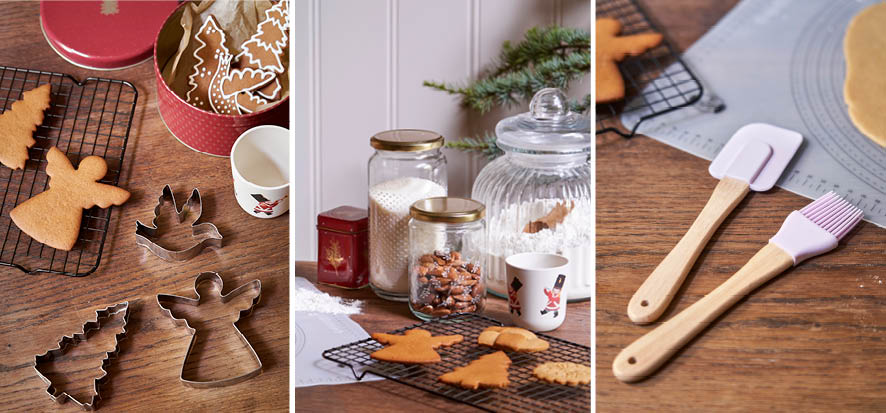 Pastry cutter with Christmas motifs. Available in several variants. Prices from €0.45
SET A CHRISTMAS TABLE FOR EVERY DAY AND FESTIVITIES
Be inspired by the new novelties to set a magical Christmas table, letting the Christmas spirit embrace both every day and festivities. Discover a tablecloth made by recycled fibres, among other things. The tablecloth is GRS-certified, where plastic from used plastic bottles are used in the production of the polyester.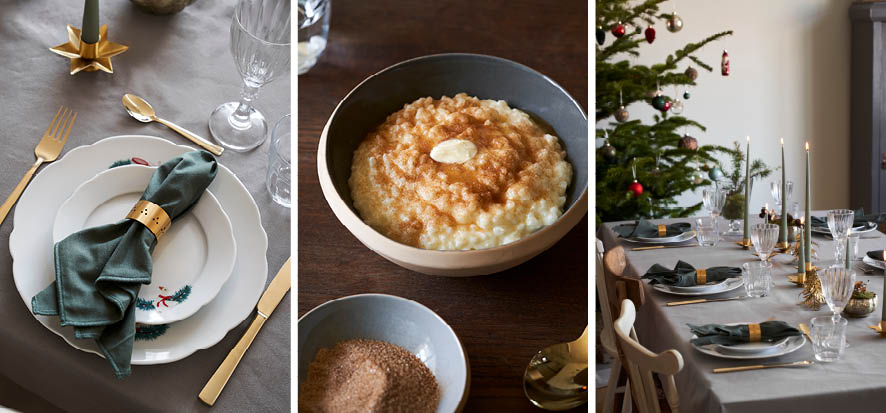 Tablecloth. GRS-certified. 240 x 140 cm. Available in red and grey. Price per item €24.40.
LET THE CHRISTMAS TREE SHINE
This year, you can once again explore a wealth of Christmas tree decorations in fine colours and shapes in the sisters' Christmas world. Explore ceramic Christmas bulbs with cosy Christmas motifs and unique, colourful Christmas bulbs made of papier mâché among others.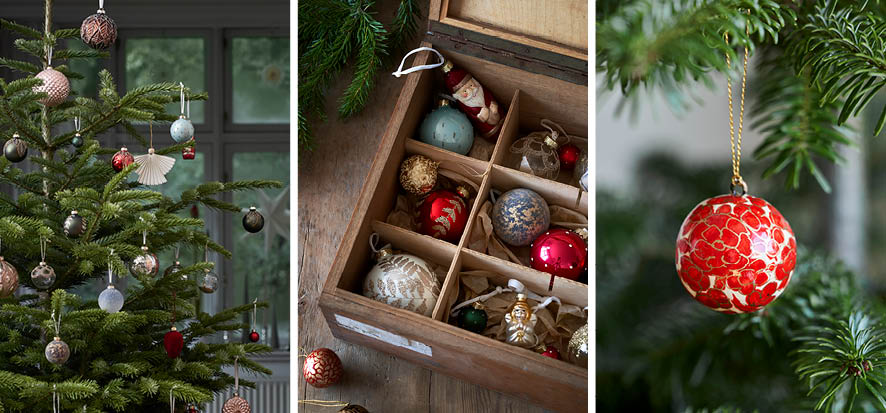 Christmas ornaments. Available in several variants. Price per item €0.84 to €4.20.
If you need a password for the image bank or further information about any of the products, you are more than welcome to contact us at pr@sostrenegrene.com
Please note that the press material can be published from 1 October 2020.