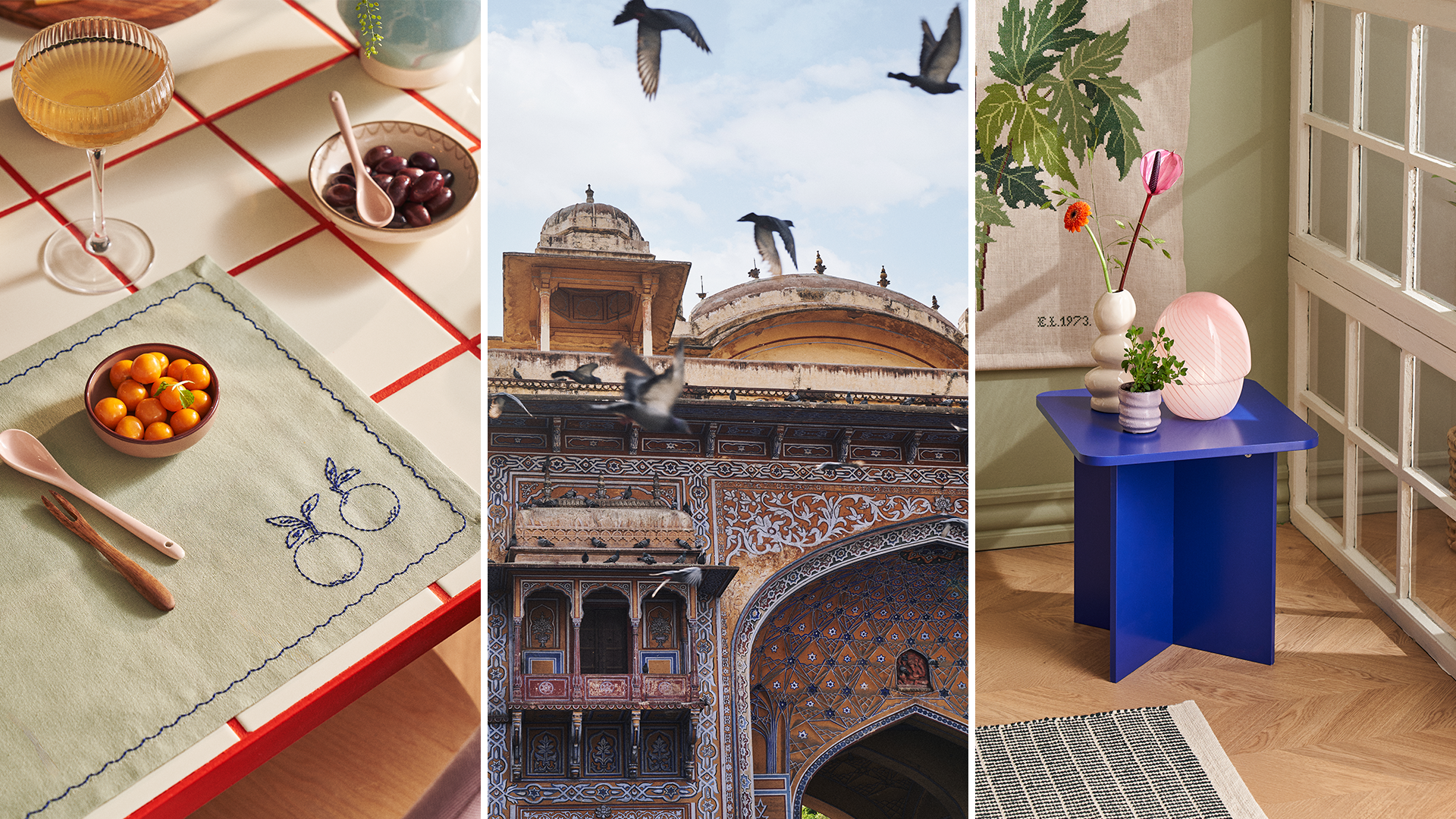 Get a preview of Søstrene Grene anniversary collection which offers both nostalgic classics and trendy newcomers – mixed with inspiration from all over the world. Find colourful mugs with oversized handles, glass lamps with a swirl effect, wall shelves of stained wood and for the first time ever: embroidered textiles.
This year, Søstrene Grene is celebrating its 50-year anniversary, and even though half a century has gone by, much is still exactly as it was when the concept was created in 1973: Rooted in Danish design traditions, inspired by ideas from all over the world.
This milestone is celebrated with a marvellous anniversary collection which pays homage to the family business' origins and history. With the headline 'A world to explore' this collections ties into Søstrene Grene's well-known marketplace concept which since 1973 has hailed the two adventurous and travelling sisters, Anna and Clara.
The anniversary collection offers both takes on nostalgic classics and trendy newcomer items. Here, the subdued Nordic colour scheme beautifully lives side by side with strong colours which lead the mind to more warmer landscapes.
Mix and match the new products which include a brand-new selection of home décor in natural materials such as glass, stoneware, marble, and ceramics, colourful side tables along with wall shelves in stained wood and much more. With the anniversary collection, the sisters will also for the first time ever introduce a range of embroidered textiles such as placemats and napkins with cute motifs. The collection also offers a larger selection of boxes covered in handmade paper and an elegant hand-folded lamp which will be available in three colours.
The anniversary collection 'A world to explore' will be available at all Søstrene Grene stores and online through the online shop from Thursday 31 August.
Contact Søstrene Grene:
pr@sostrenegrene.com