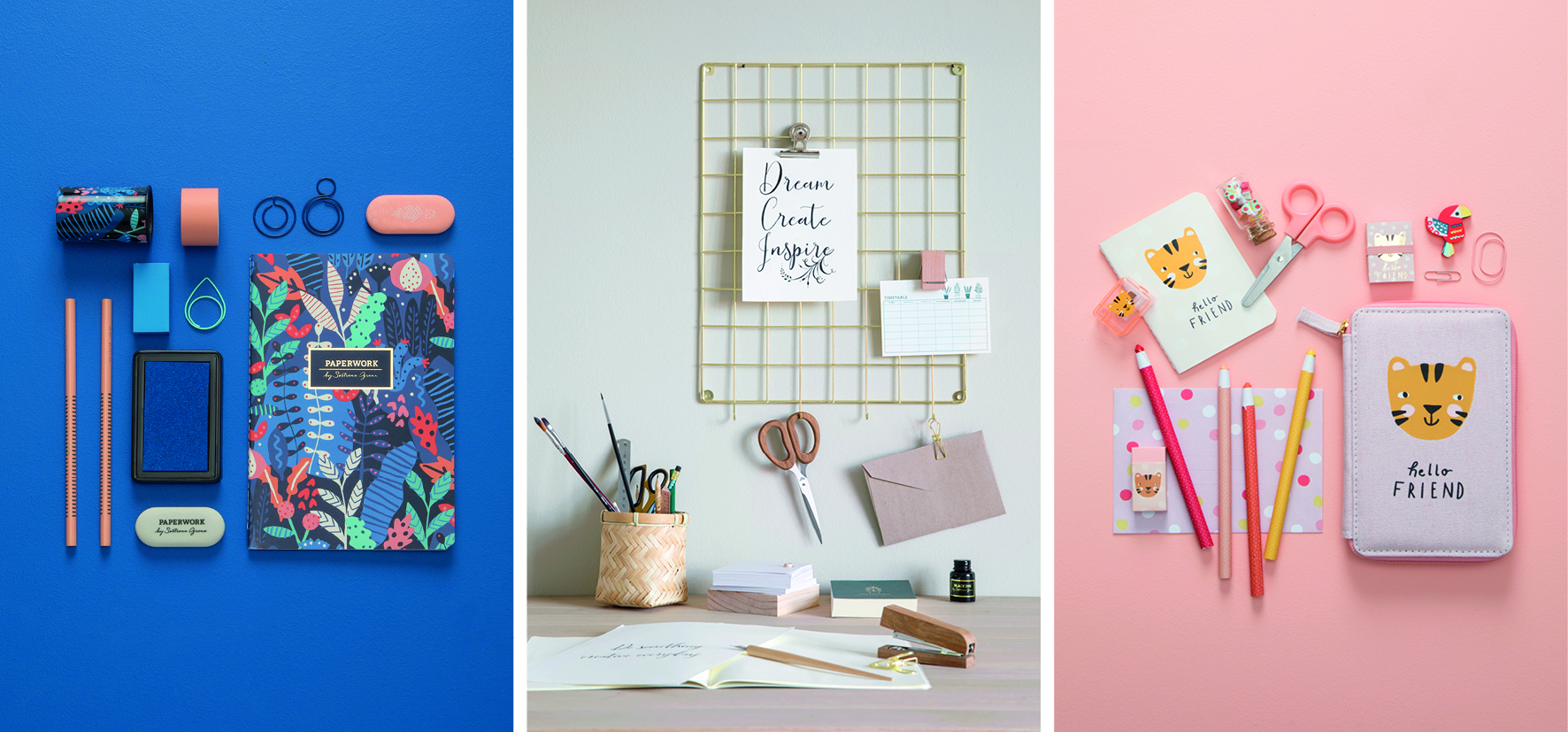 The collection of novelties for the home office and children's school bags is available for sale in all Søstrene Grene's stores and on the webshop from Thursday 23 July 2020.
The new collection from Søstrene Grene includes fine utensils for the desk and school bag in wonderful, sustainable and natural materials. Explore the novelties of this summer which includes a metal grid pinboard, bookmarks made of cardboard and paper ball pen.
This summer, Anna and Clara introduce a new collection filled with inspiring novelties for the desk and school bag. The sisters present a new collection of products for children and adults, with which they wish to inspire to create a calm work station with room for creativity and make learning fun with colourful and quirky tools for the dear little ones.
Create an ever-changing look on the desk with the sisters' new collection of stationery, such as storage boxes and notebooks, or let the dear little ones learn how to tell time with the sisters' clock. Several of the products from the new collection are adorned with beautiful patterns and are made of natural materials like teak wood, paulownia wood, stone paper and FSC®-certified paper and cardboard.
Explore the collection which contains everything from practical lunch boxes, colourful writing tools and storage boxes to a decorative metal grid pinboard, beautiful bookmarks made of cardboard and notebooks in new patterns and colours.